Motif Microphone
Which mic is right for me?
Which Mic is Right for Me?
Any Ohma Mic will give you excellent results no matter what you're recording, but there are a few key differences between the mics types that may better suit your needs. You may want to consider the source you're recording, the space you're recording in, and the overall sound you're looking to capture.
A condenser mic is typically best known for having more detail and clarity. This type of mic is very straightforward and "accurate". The Ohma condenser uses a cardioid polar pattern, meaning it will pick up whatever is in directly front of it and reject sounds from the side and back. The Ohma condenser has a rich character but will still make your source clearly stand out. This mic would be perfect for capturing any type of vocal or instrument where you want a "lifelike" feeling or any other source to enhance nuance and depth. There is no one-size-fits-all in audio, but if you're just starting your recording journey, we recommend starting with the Ohma condenser mic. It will give you a classic sound and is easy to use right away regardless of your current setup.
A ribbon mic is typically known for being darker and having a "softer" quality. Details are not as defined compared to a condenser which translates into a "smooth" sound you may hear many people refer to. The Ohma ribbon has a figure-8 polar pattern meaning it will pick up sound from both the front and the back while rejecting sound from the sides. The Ohma ribbon is perfect for instruments you may want to round the edges of or a brighter source you want to darken up naturally. The Ohma ribbon mic is an excellent complement when you want a darker, smoother, feeling and will also help create a bit of space in your recordings.  
No matter what, Ohma World microphones will make sure that your voice, instrument, or any source is accurately captured so that you can create beautiful music.
Looking for more info? Deep dive into our manual and specifications.
What screen should I choose?
Ohma Screens are 100% a choice of personal taste — both visually and sonically.
Choosing the right Ohma Screens for your microphone is all about personal preference. You may prefer to use a single-screen set for all of your sources or pick and choose different sets for different recordings. Depending on what sound you're going for, each screen will shape the sound of your Ohma microphone in a unique way.
Here is a general guide, based on our experience, to help you get started.
Motif
Motif is our flagship screen set and is designed to create a well-rounded, textured sound that is easy on the ears. It has a solid, full-bodied tone that is well balanced between the lows, mids, and highs. This screen sounds "finished" right out of the box and stacks well in a mix; it is transient and versatile, ready for whatever you throw at it.
Solid, warm, and round sound.

Well-balanced between the lows, mids, and highs.

Distinct yet forgiving.
Stripes
Perfect for picking up mid-range tones, electric guitar comes to life with Stripes. It has a very "up-front" sound that will be instantly recognizable to your audience. The transients are also very "snappy," making this mic a great choice for percussive playing and sounds.
The go-to screen for exciting midrange recordings.

Great for electric guitar and amped sources.

"Up-front" recognizable tone.

Great choice for polishing percussive sounds.
Windows
Get the full, candid sonic essence of the Ohma Debby capsule or Ohma Ribbon. These building blocks can be easily sculpted to your liking. The low-end is plush and smooth, like a newly paved road, and the high-end is naturally open, making these a great choice for those looking for microphones that have a natural, open sound.
Neutral screen delivering the sonic essence of the Ohma Debby capsule and Ohma Ribbon.

Natural, open sound.

Plush and smooth low-end.
Scales
Scales is a go-to with its bright, crisp sound and tamed low end. Any source will be able to cut through a mix with ease. It has "dynamic mic" vibes with less brittleness and more low-end, making it a great choice for near-field recording.
Bright, crisp sound; great for utility purposes.

Cuts nicely through a mix.

Shimmers on guitars and vocals and other sources.

Great choice for near-field recording.
Holes
Articulate response with gentle lows and a smooth top-end. It has a natural roll-off in the low end that lends itself well to a clear and brighter sound. It's an overall "chill hang" of a screen.
Designed to reduce low frequencies and add clarity to the highs.

Smooth sound with defined transients.

Natural roll-off mitigates proximity effect and tilts sound to a brighter range.
Description

Motif is designed to create a well-rounded, textured sound that is easy on the ears. It has a solid, full-bodied tonality that is well-balanced between the lows, mids, and highs. This screen sounds "finished" right out of the box and stacks well in any mix. Transient and versatile, Motif is ready for whatever you throw at it.

Solid, warm, and round sound.
Well-balanced between the lows, mids, and highs.
Distinct yet balanced and forgiving.
Includes: sturdy drawer box, two Ohma 1.21 mm guitar picks, microphone clip.

The Ohma Condenser features our signature, handmade capsule ("The Debby") and a vintage Cinemag transformer for extra character. It has a cardioid pattern and edge-terminated construction designed to provide a timeless sound with an extended frequency response - striking a perfect balance of classic color and musical detail. 


The Ohma Ribbon combines classic figure-of-8 ribbon mic characteristics with added detail and definition, providing smooth, and forgiving transients that complement any source. It features a custom Lehle transformer and an active circuit requiring +48v phantom power that allows for more clarity in your sound and is compatible with all types of recording setups.
Multi-column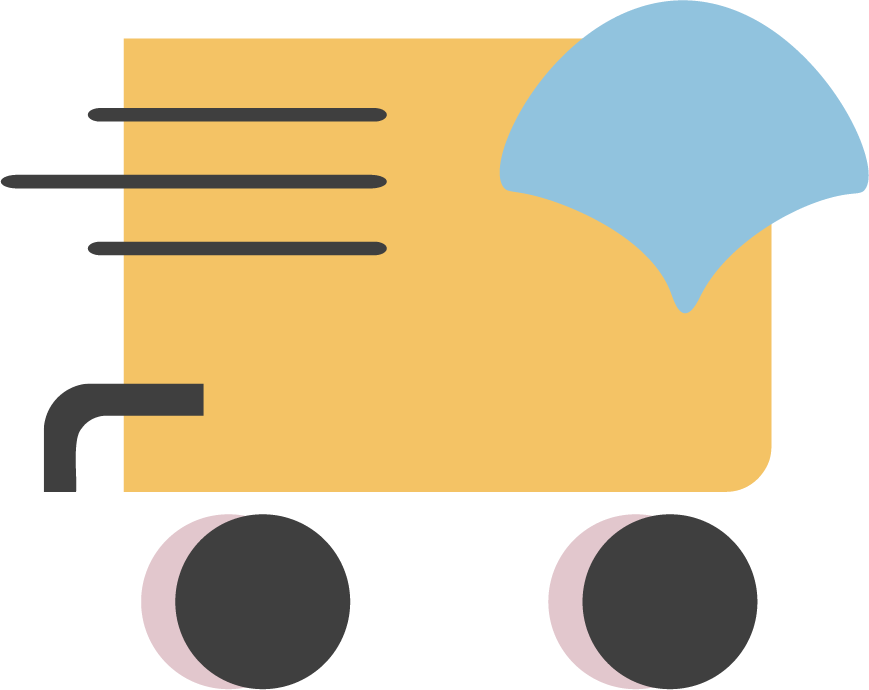 Free Shipping
Receive free domestic shipping on orders over $150.
30 Day Returns
Satisfaction guarantee for all microphones.
#OhmaWorld
Specifications
The microphone learning curve may seem daunting — but you got this! You'll be a pro *lowers sunglasses* in record time.
It's easy to change out the screens. Any thick gauge guitar pick will pluck those babies out.
Whether you're experienced or a beginner, Ohma can be your first all-in-one microphone and accompany you though wherever your recording journey takes you.
Hear how each Ohma microphone screen performs across different instruments including vocals, drums, electric guitar, and many more.
Our condenser microphones stand out due to a crucial aspect: we manufacture our own condenser capsules.
We had to carefully blend colors until we discovered the ideal shade. It took some trial and error, but we finally nailed it – we named this unique color Strange Purple.