Our mission
We aim to foster a supportive and inclusive space where individuals can explore their creative voices and express themselves through sound and style. That is why, at Ohma World, we believe in diversity and inclusion — in both our products and company culture. Technology should never be a barrier to creative expression; creativity should always find its way regardless of circumstances or limitations.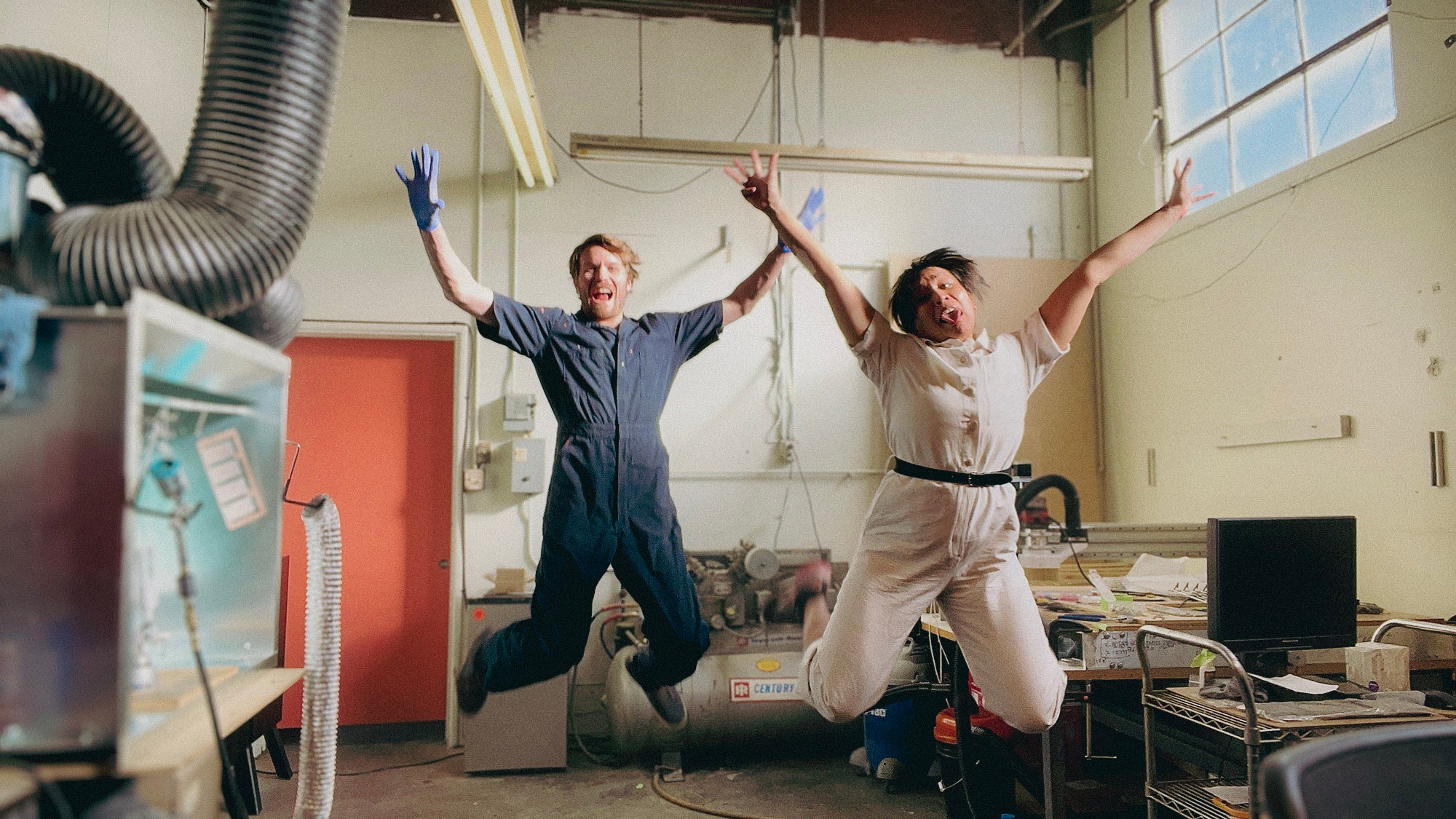 Our team
Ohma World is an LGBTQ-owned company that reflects the diversity of its founders and team members: we are majority owned by a non-binary person of color, with additional contributions from queer and genderqueer founders and staff. We strive to create a space where everyone feels welcomed and respected regardless of who they are or where they come from. By embracing this kind of inclusive ethos, we hope to cultivate an atmosphere that celebrates individuality, promotes collaboration, encourages learning, and fosters growth.
Our core founders have been working together for over a decade, unifying creativity and technology with music and sound. As professional musicians and audio engineers, we are constantly striving for new ways to share our passion. Our objective is not only to build exceptional tools but it's also to create a platform where people can explore, share and celebrate the beauty of sound. We believe in making music accessible and fun, and our instruments are designed with this same spirit of collaboration in mind. We want our microphones to empower each individual to express themselves more freely — blurring the lines between artistry and technology to create something truly special.
Up cycled jewelry
Our manufacturing methods blend the traditional with the innovative to create upcycled jewelry from our leftover microphone production parts. We seek to inspire curiosity and adventure in all of us, while never sacrificing a commitment to reduce waste.
Creating beauty together
With sound engineers and musicians at the helm of our vision, we strive to design beautiful products that inspire exploration and playfulness in music-making. We believe curiosity, originality, and fun should be the driving forces behind our audio product design. Together, we are building a world where we can express ourselves freely and find beauty in the creative process.
Say hello ✌🏽
We're all about answering questions, sharing cool recommendations, or just geeking out over music and your latest projects.
The song, a testament to finding joy and pleasure amidst adversity, is beautifully enhanced by the custom pink Motif condenser mic, personally designed by Moorea.
Bartees Strange's voice serenades us in a haunting yet alluring way as he croons his poignant song Hennessy. Bartees requested Motif screens in brass and a Crown Royale-inspired purple for...
Experience the world of Ohma with Emily Elbert's dream-like performance of her song 'For Free' in the premiere video from Ohma World.
See our recent feature in MusicTech magazine, showcasing our innovative mic tech and commitment to inclusivity. We're dedicated to championing diversity and self-expression in the music industry.
Last weekend, the LA Pride Parade was a colorful, festive, and joyous occasion, bringing together LGBTQ+ members and allies from every corner of the cities. And as one of the...
Our queer identity is at the core of Ohma World and how we make our microphones. We take pride in all that makes us unique, including gender, sexuality, ethnicity, and background.
Explore custom microphones